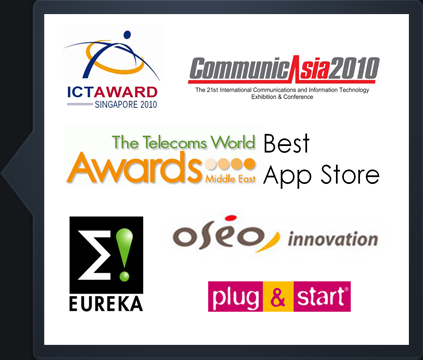 Company Overview
Netvizio is a multi-awards winning start-up company founded in 2007, specialized in online content augmentation based on an App Store model. Netvizio is headquartered in Paris, France and has offices in Singapore.
Our multi-cultural team is a powerful mix of very experienced managers and developers with remarkable track records, and young, dynamic newcomers from top engineering and business schools.
Our Vision
Netvizio is dedicated to pushing the boundaries of online video augmentation on the three screens: PC, Connected TV and Handheld mobile devices.
Netvizio revolutionizes all usages of online video by bringing new interactive features to enhance video content and to create new revenue channels. Netvizio constantly develops new technologies and features to provide the best solutions to media groups, broadcasters, telcos and advertising agencies.
Our mission is twofold:
- Help video publishers better monetize and engage their audience;
- Deliver funnier and more interactive online video experiences to worldwide viewers;
Awards
Netvizio has been awarded the internationally recognized EUREKA label in 2009 and is supported
by the French government-sponsored OSEO innovation agency since 2008.
Netvizio won the ICT "Most Innovative Solution" Award at CommunicAsia 2010, and the
Telecoms World Award Middle East 2010 for the "Best App Store" category.
Netvizio also won several nationwide innovation contests in 2009 and was honored as
Laureate of Plug & Start 2009